Open Forest is an experimental, practice-based inquiry into various forests and more-than-human dataflows. The project explores how forests and forest data can be produced, thought of and engaged with otherwise: in situated, co-creative ways that consider perspectives of diverse forest creatures and reach beyond extractivist renderings of forests as resources to serve colonialist, neo-liberal agendas. The Open Forest activities – experimental walking, storytelling, and co-creation of feral forest datasets – bring together scientists, artists, citizens, policymakers, Indigenous forest guardians as well as dogs and trees in experiential exchange of their diverse forest experiences and knowledge. The work is distributed across different locations, including (what is known today as) Finland, Australia, the Czech Republic and Colombia.
The project has been initiated and grown by the Open Forest Collective: a multi-disciplinary and multi-species group of diverse cultural, professional and biological origins. We are creative practitioners and researchers experimenting with co-creative approaches to engaging with more-than-human data and futures. Current members of the Collective include Andrea Botero, Markéta Dolejšová, Jaz Hee-jeong Choi and Chewie.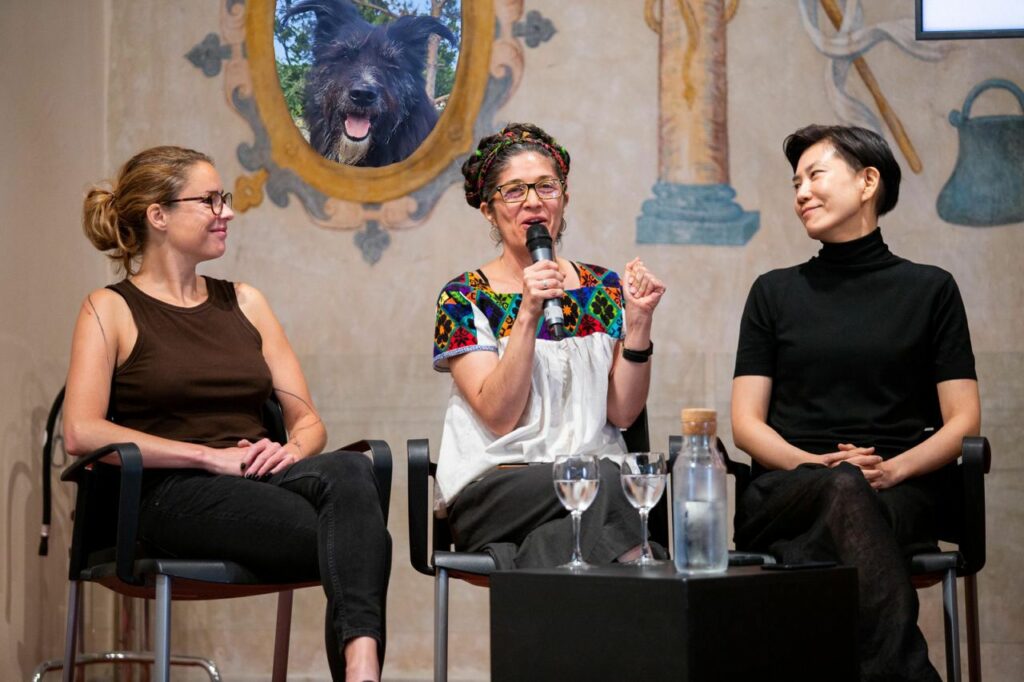 Collaborators:
Lachlan Sleight, Cristina Ampatzidou, Sjef van Gaalen, Helen Walpole, Kate Geck, Siobhan McCarthy, Ulla Taipale (Climate Whirl), Eliana Sanchez-Aldana, Alexandra Cuaran, Susana Chicunque.