In August 2022 in Newcastle we took a group of people fro two experimental, hybrid walks in the Ouseburn area followed by a co-creation of forest tories. The patch we walked is a small urban conservation area located in the Ouseburn Valley, which is ​​often considered the birthplace of the industrial revolution in Newcastle. The trail goes through both green and urban spaces and offered ample opportunities to discuss climate crisis, environmental data and urban regeneration.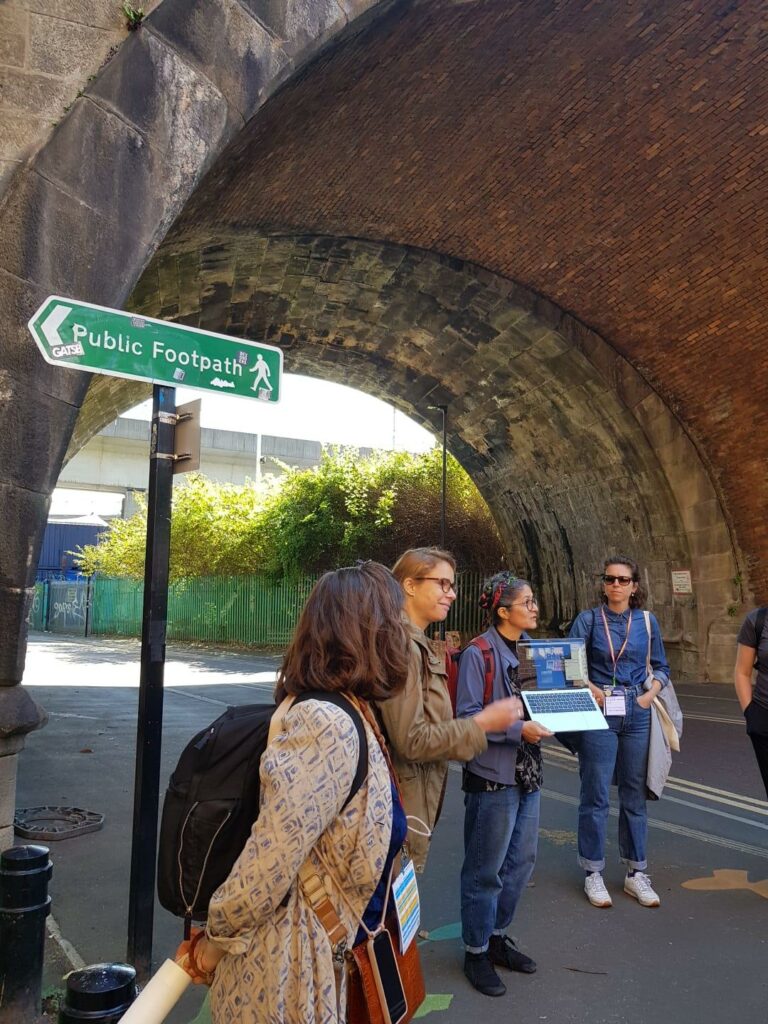 The activity followed on our previous walks in other forests around the world exploring how forests and forest data can be produced, thought of and engaged with otherwise, in co-creative ways that consider perspectives of diverse forest creatures and reach beyond techno-solutionist perspectives.
The walk was part of the situated actions of the Participatory Design Conference 2022, called 🍄 Open Forest: Data, Stories, and Walking-With 🐺🌲 by Markéta Dolejšová, Andrea Botero, Jaz Hee-Jeong Choi and Cristina Ampatzidou . The action included also an accompanying installation at the Shieldfield Art Works Space (SAW), 1 Clarence St, Shieldfield, Newcastle upon Tyne NE2 1YH.
The patch was kindly identified by Donna Leishman and Stacey Pitsillides situated action chairs for the 2022 Participatory Design Conference in Newcastle Upon Tyne, UK.