Bëngbe Uáman Tabanoc, is the ancestral territory of the Kamëntŝa people. It is located in what today is known as the Sibundoy Valley on the eastern edge of the southern Colombian Andes. The valley is a bowl-shaped depression 2,200 meters above sea level surrounded by steep mountains and usually covered by clouds. There is an incredible plant diversity in the valley partly explained by its unique geographic context, the shortest distance between the Amazon rainforest and the Pacific Ocean. For millenia this area has been shaped by migration routes, evolutionary processes and ancient trading routes used by travelers that carry rare varieties of plants and seeds valued for medicinal purposes by indigenous people who have propagated them and cultivate them in their forest gardens (Jajañ in Kamëntŝa).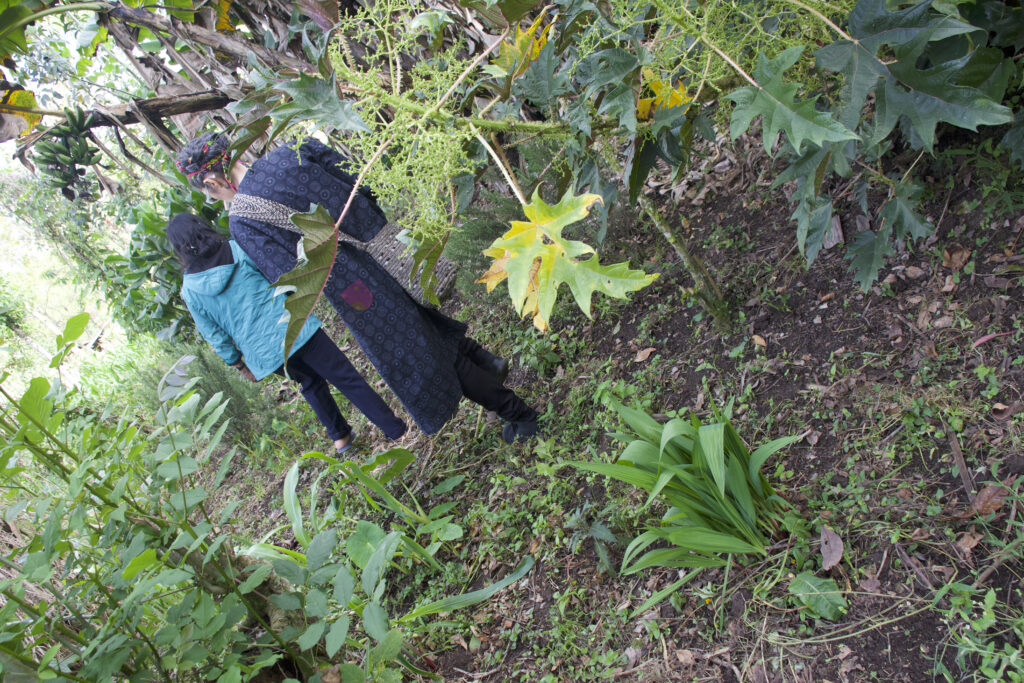 Kamëntŝa women are known for weaving colorful patterned sachets called tšombiachs, that document -in intricate and complex ways- stories and environmental knowledge of the territory and their relationship with their forest gardens past and present. During last December we have the opportunity to walk with two of them who showed us their forest-gardens. During the walks they told us some of the stories that weaved their territory, the plants they tend to and the dreams and worries they have. There was no remote connection this time, we simply walked, talked, smelled and even got to taste some of the fruits of the jajañ.
Thanks to Bata Maria Emilia and Bata Maria Victoria for opening their practices to us and sharing their never ending wisdom and beautiful thoughts! These walks and conversations have been made together with Alexandra Cuaran, Patricia Chiqunque and Eliana Sanchez whose heart, ideas and careful steps made these walks possible.