What does a sensor say when it walks into a bar a forest? And where are all the squirrels? 🐿️🌲
On November 13th, 2022 we organized another experimental walk with one of our favorite forest patches: the SMEAR II research forest in the historical Hyytiälä forestry field station in Juupajoki. If you have followed our activities by now you know that the SMEAR II (Station for Measuring Ecosystem-Atmosphere Relations) is a highly instrumentalized patch of forest equipped with sensors and other measuring devices that monitor the functioning of trees, soil processes, and their atmospheric interactions. A perfect place to take a stroll with trees, plants and squirrels as well as sensors and other data-gathering instruments.
After the walk we gather at the station to ponder about power, values and structural inequalities that shape forests and shared our observations and sensory impressions in the shape of forest stories. We are turning them now into entries on the feral map, under the Hyytiälä patch, but we have been busy with other stuff so that is pending for the time being. Stay tuned!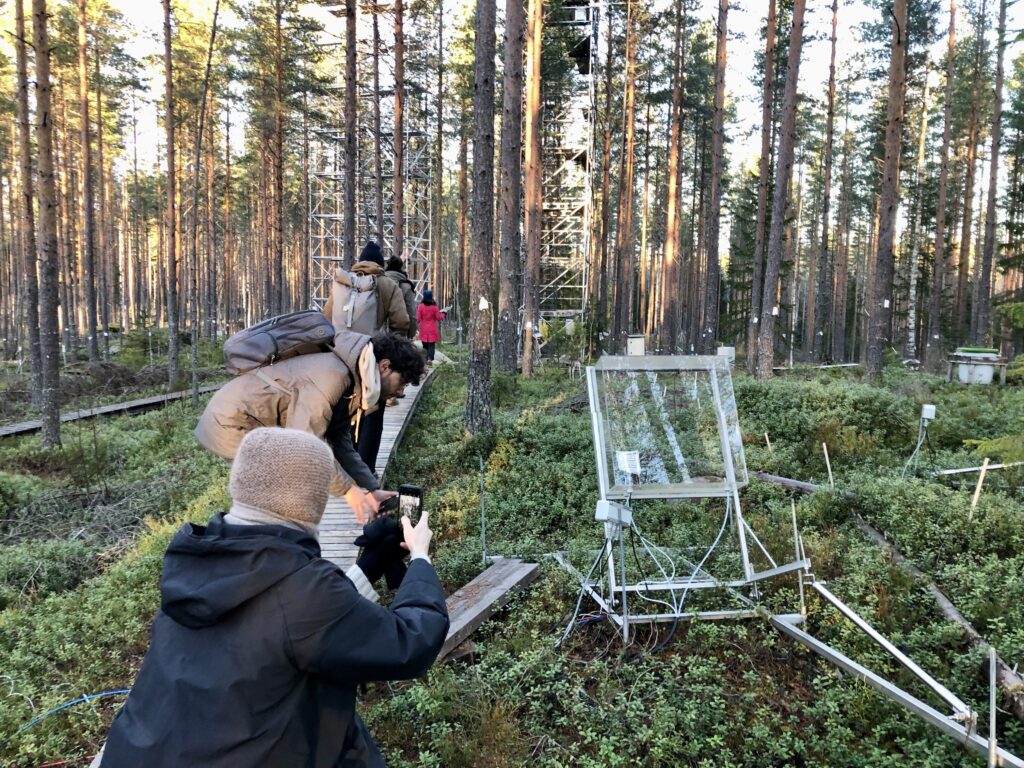 Michelle and Kati from planetary praxis research group, who had walked remotly with us that day joined Andrea in writing a short story with impressions from the walk. Hugo, a reader of the piece described our hybrid walk as having the "glitchy, chaotic energy (and potential) of Zoom experiments from the early pandemic period.." exactly the kind of feral attitude we want to engage in!