As part of our contribution to the Uniarts Helsinki's fourth Research Pavilion we set up an Open Forest installation in Hietsun Paviljonki during summer 2021.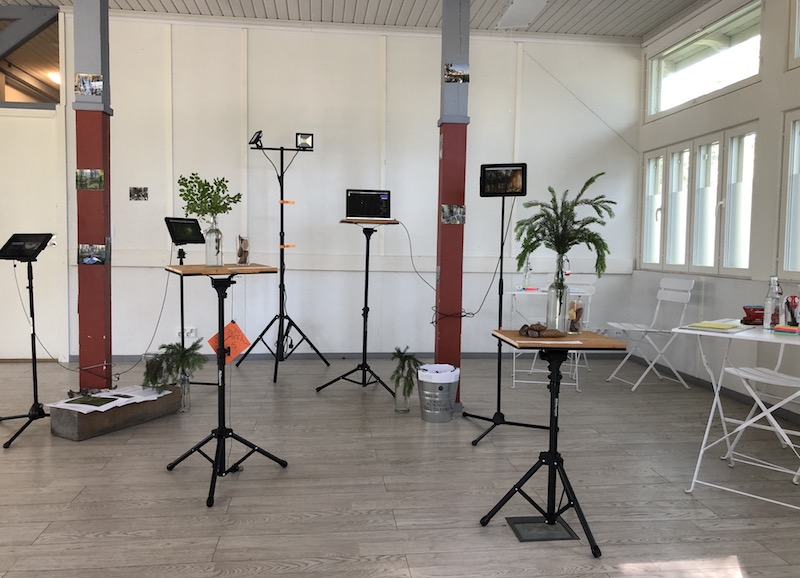 For a week we hang up in Hietaniemi beach pavilion and receive visitors in our corner of the room. We collected forest stories, introduced the main ideas regarding the project and also organized two remote walks to the SMEAR station in Hyytiälä. Our exhibitor neighbors were working on a variety of different project some whom also involved stories.
It was interesting to organizes logistics having people joined remotely from the exhibition space, others from home and two actually in the forest.