From our Open Forest installation in Hietsun Paviljonki we organized two hybrid (online and onsite) walks inviting people to join us remotely for a walk at the Hyytiälä research forest, and its SMEAR II station. Some participants joined us from the research pavilion in Hietaniemi beach, some from their laptops at home, while others walked in the research station itself. It was interesting to stretch the possibilities of the pandemic restrictions (masks and social distancing) for both the walks and the exhibition.
Above all we learned quite a lot about the ways different people relate to environmental data, how they understand it and how the imagine it might be. Forest have so strong imprint in the imagination of Finns which brings interesting possibilities to stretch the boundaries of what they are and question what counts as environmental data and for whom! A place like SMEAR does bring forth key questions.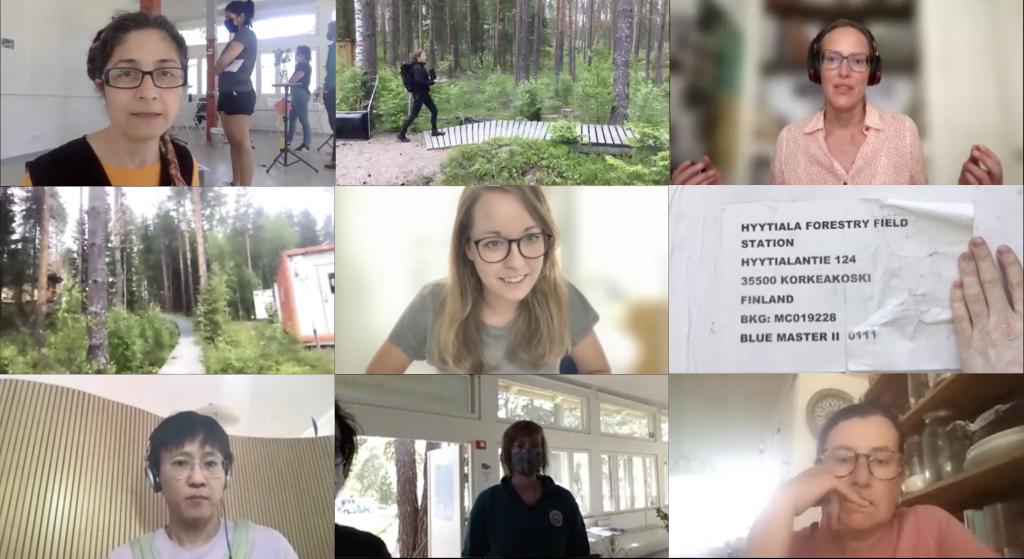 We have a recording of one of the walks for documentation and research purposes, and we are sharing it with you here too. Thanks to all participant creatures that joined us!