The observations, experiences and sensory impressions collected via the Open Forest walks serve as an inspiration for forest stories. These stories capture diverse, more-than-human forest knowledge shared by project participants and are considered a peculiar kind of forest data that is messy, eclectic, colourful and – or, as we call it, feral. The forest stories are shared either in collective sharing circles organised after some of the walks or by each participant individually.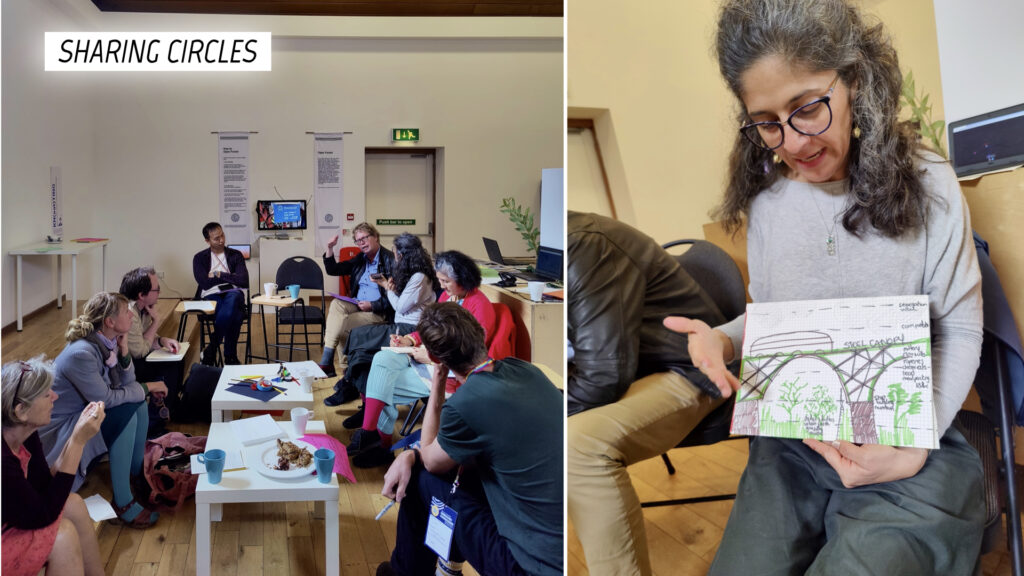 Stories shared on a paper are first compiled into the Open Forest Catalogue, a colourful clip-binder notebook that allows for an easy adding of new pages, and later digitised and uploaded into the online Feral Map, which serves as our main story archive (with over 150 stories so far).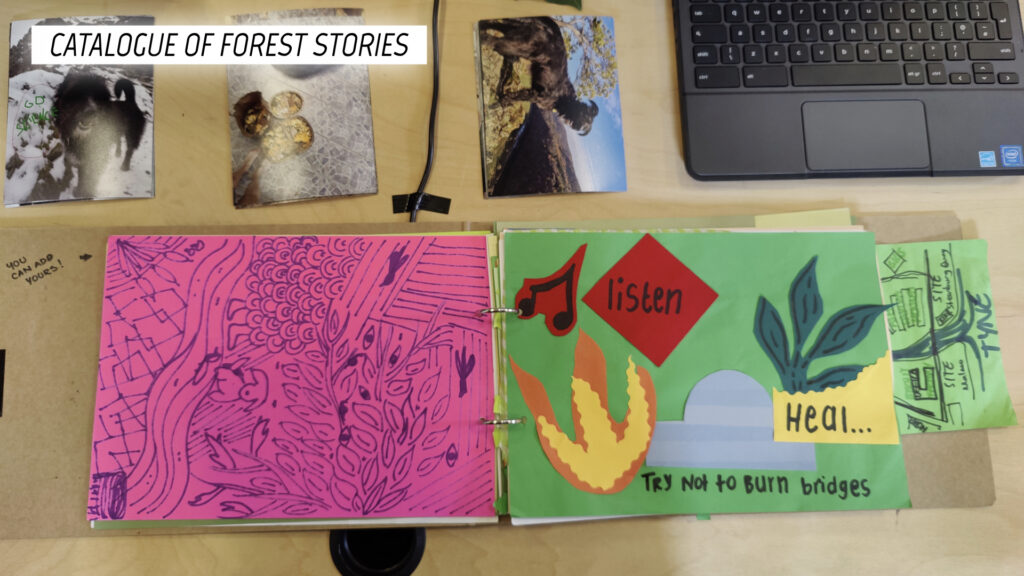 In the Map, the stories can have various formats and contain text, as well as images, sounds, and links to external sites. For example, some can be personal accounts of human-forest relationships expressed in words and pictures, while others document local forest traditions and mythologies.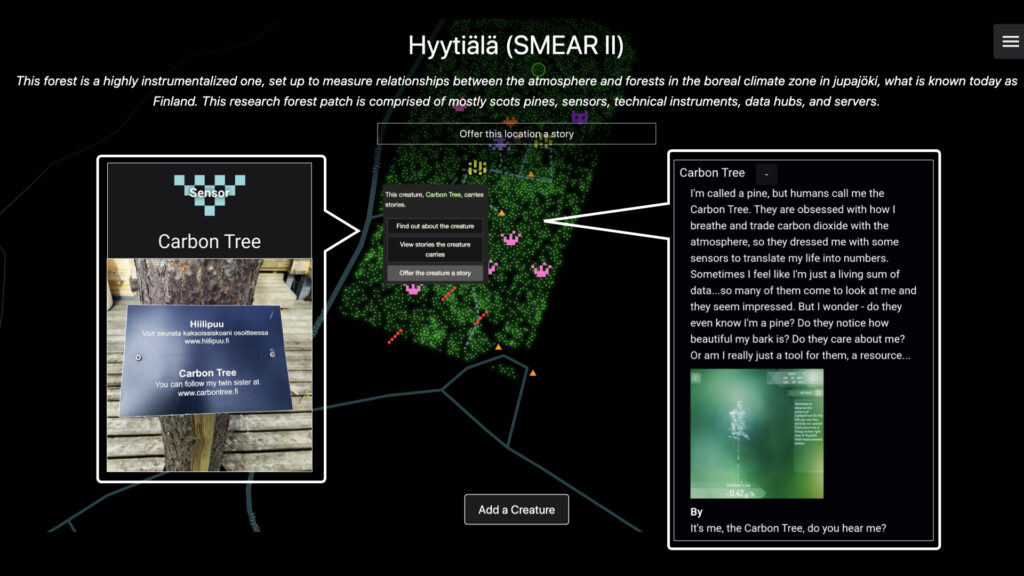 Beyond the walks and sharing circles, we regularly showcase our Open Forest installation at various public exhibitions as another entryway to engage with the project and share forest stories.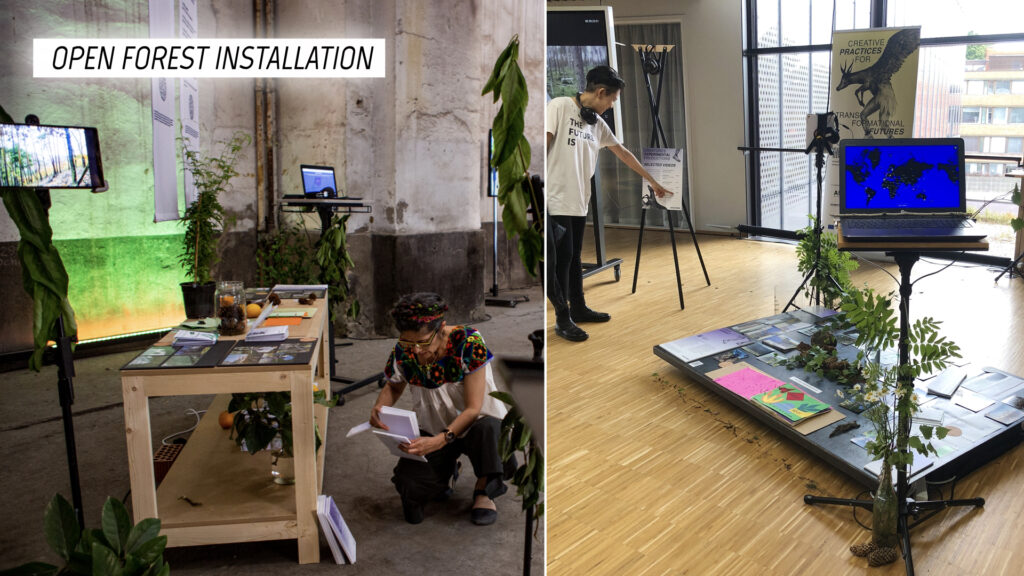 The forest stories and experiences we have collected from the Open Forest walks aim to offer alternative, diversely situated perspectives on what forests might mean and to whom that reach beyond extractivist understandings of forests as resources to be used for human survival and wellbeing. Compiled and made publicly available in the Feral Map and the Open Forest Catalogue, these stories might help expand existing understandings of human-forest data relationships.